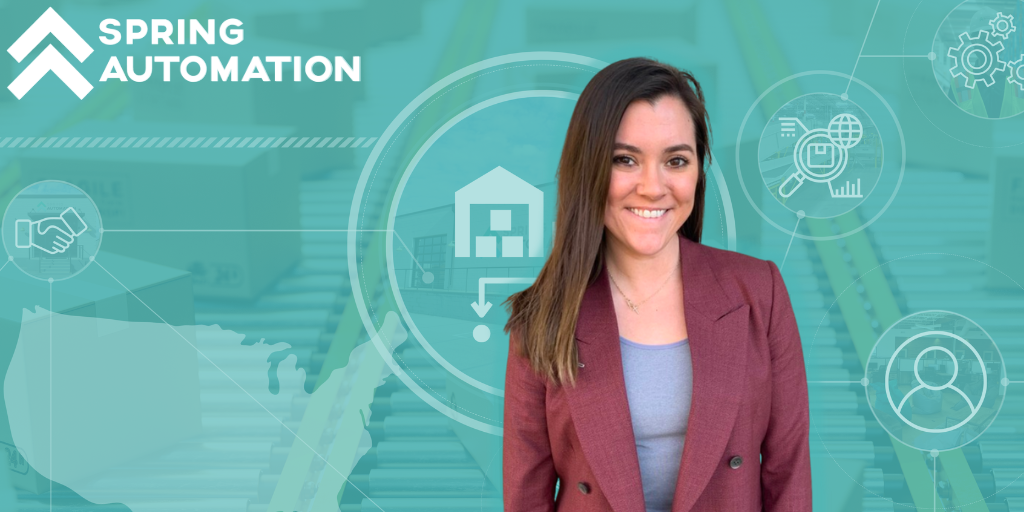 Press Release
January 19, 2022
REBEKAH CALVERT JOINS THE SALES DEPARTMENT AT SPRING 
Spring Automation is pleased to announce the addition of Rebekah Calvert as an Account Executive.
Nashville, TN — Thursday, January 19th, 2022 — Spring Automation is pleased to announce the addition of Rebekah Calvert to the Sales department as an Account Executive. Rebekah will play a key role in maintaining existing client partnerships, expanding our client base, and assisting in the growth of the sales department. Her responsibilities include customer calls and visits, branding improvements, departmental growth, market analysis, and gathering customer feedback while focusing on identifying and selling controls and software solutions to system integrators and end users. In addition, she will significantly impact Spring's direction to acquire new customers and continue yearly success. Rebekah has a close friend that works within the industry and encouraged her to become a part of the industry and join Spring Automation. She is excited to start this journey with each of you.
Rebekah graduated from the University of Alabama with a bachelor's degree in Marketing, focusing on sales. Before joining Spring Automation, Rebekah performed sales roles in the healthcare and retail industry. She is a big fan of the TV show Friends, and her seven-and-a-half-pound Maltese is named after the Friends character, Phoebe. In addition, she enjoys reading, being outdoors, and attending sporting events.
Schedule a time to meet Rebekah at ProMat 2023 in Chicago, IL or set up a call by connecting at [email protected]
---
Spring Automation provides material handling controls, software, and installation services to end-users, integrators, and OEMs across North America. We specialize in bringing our customers high-quality and dependable programming, design, and build solutions for their projects.
At Spring Automation, we are a family by our shared purpose: To Have Fun Building Legacies Together. We are a team that loves each other and what we do. We design and implement high-quality controls solutions. We strive for growth through diversification while maintaining a culture of teamwork and innovation. Whether we are serving our customers, community, or family, we take pride in everything we do. When we win, we win together.
Follow the Spring Automation LinkedIn Page to stay up to date on company news and events.