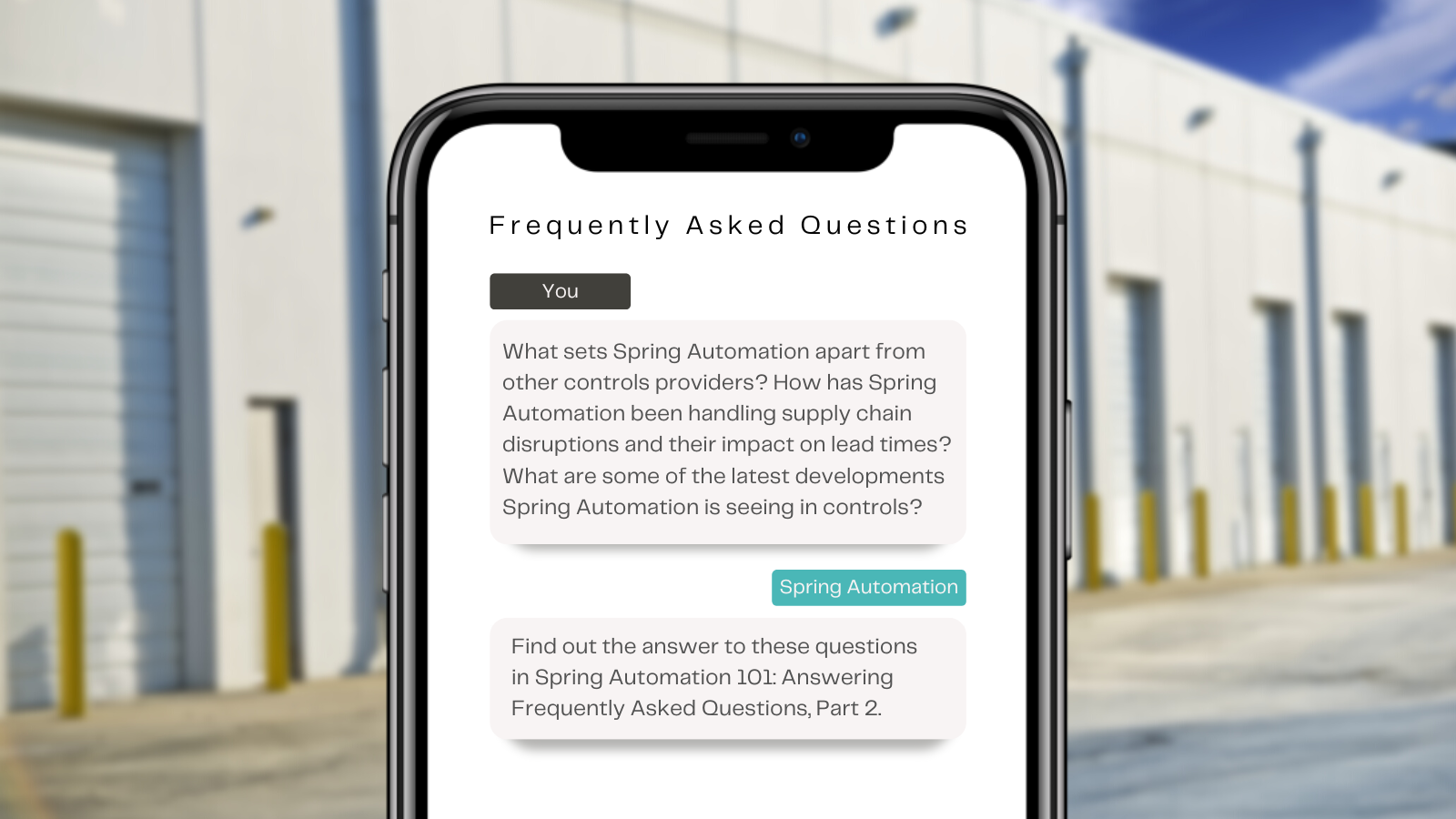 In a previous post, I answered a few of the most frequently asked questions (FAQs) about Spring Automation. Namely, the solutions we provide, the types of projects we work on, and where we fit into the design process. In this post, I'll explain what sets us apart as a provider of turnkey controls and control software for automated material handling equipment used in distribution and order fulfillment centers. 
You'll also learn how we've been proactively addressing the supply chain disruptions and lead time challenges our industry has been facing. Additionally, tremendous digital and technical advances have been occurring in the industry, allowing distribution and fulfillment operations to maximize their investment in automated solutions. Controls and control software are at the heart of these developments; I'll explain why and how Spring Automation enables companies to leverage these innovations.
What sets Spring Automation apart from other controls Providers?
At the risk of sounding like a cliché, it's our people. But it's more than just their skillsets, talents, and experience. Spring Automation puts a tremendous emphasis on training and developing our team members as a key component of our culture. We want our team to grow with us as they develop their own interests and specializations within their careers.
We do this through our controls engineering department's Pioneer Program. A rotational program, its curriculum guides engineers as they work through a three-tiered learning process to get them quickly up to speed and acclimated to our methods and approach. They interact extensively with our senior controls engineers to ensure they've tapped into fundamental and universal knowledge of how Spring Automation does everything, from design and programming to installations and commissioning of OEM equipment and specialized components. 
Additionally, we actively recruit interns from regional colleges and universities — so many that the professors and administrators of those engineering programs have asked us to contribute input and guidance for their own course development. Throughout the calendar year, we typically hire eight interns. Subsequently, many of our interns will stay onboard for multiple semesters if their school schedule allows it or accept full-time positions with us, where they then move through the Pioneer Program to continue working alongside our controls engineers on active projects.
Further, we encourage our employees to look for opportunities to grow their skills by working cross-functionally within our organization. For example, if someone on the engineering team has an interest in project management, we enable them to try a different side of the business. As a result, several of our project managers have engineering backgrounds, giving them insight into the design and execution phase of controls applications and implementations that enhance Spring Automation's value to its customers.
What we've discovered as a result of the cultural emphasis we place on our team is a team who commits to the success of projects. They also recommend us to their own connections who are either in college or have experience working within the field, allowing us to continue growing. 
How has Spring Automation been handling supply chain disruptions and their impact on lead times?
We encourage our customers to connect with us as soon as possible with their system design. This allows us to look for opportunities to order key components as quickly as possible or to make recommendations for alternatives that work equally well and can be received in a shorter amount of lead time. We may also recommend adjusting a control installation schedule outside of the originally planned sequence as a means to continue making progress as components become available. 
Proactive and constant communication — as well as flexibility — are key when it comes to adapting to current lead time variability. Spring Automation has also been proactive in our purchasing to expedite the delivery schedule of critical components. We understand the importance of our customers' schedules and believe transparency and communication are paramount to ensuring a project's success.
What are some of the latest developments Spring Automation is seeing in controls?
Operations managers are looking to pull more usable data from their systems and sensors, as opposed to solely pushing operating commands to it. Information about vibration, faults, temperature, wear, run times, errors, and more can give a facility greater insight into the performance of its overall material handling solution. It can also help with more accurate predictive maintenance and extend the useful life of their equipment avoiding downtime and lost revenue. 
From a controls perspective, enabling these capabilities is something Spring Automation can easily accomplish. We work with customers to understand what types of data they're looking to obtain, then create communications and relay protocols that enable it to be easily captured in real-time. 
What else would you like to know about Spring Automation?
If there are questions I did not answer in this post or in part 1, or you'd like to learn more about our solutions, services, and software, don't hesitate to reach out to me at [email protected] or by calling 615-472-9454. I look forward to connecting with you soon.
---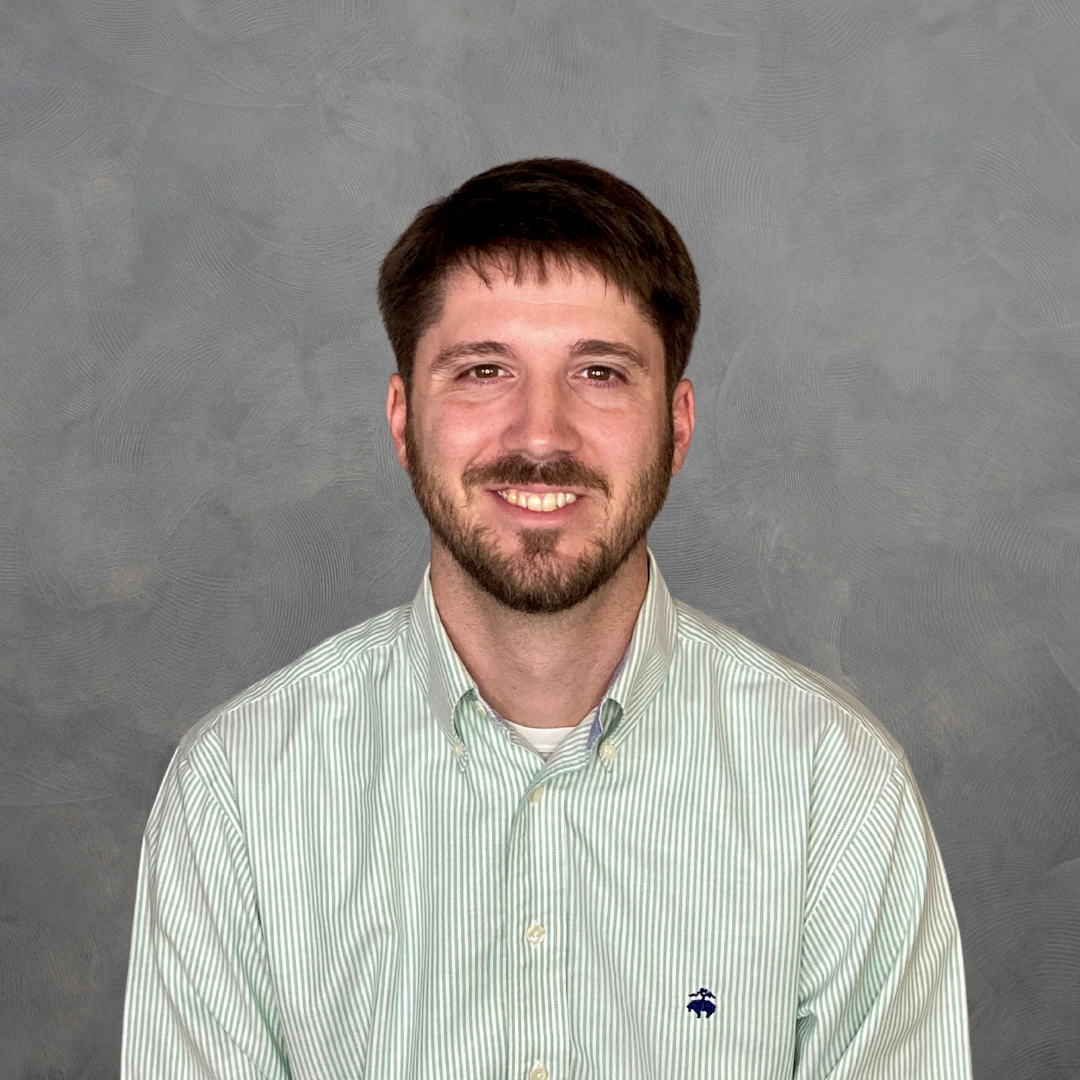 About the Author
Alex Smith joined Spring Automation in December of 2021 as Director of Sales and Marketing. Alex graduated from Western Kentucky University with a degree in Corporate and Organizational Communication. He has held a CMSE (Certified Machinery Safety Expert) certification since 2018 while working for a safe automation company providing engineering services and products to OEMs, integrators, and end-users. Before joining Spring Automation, Alex spent 8+ years in the automation industry, serving in various sales roles. Most recently, he worked for an automation company specifying equipment for barcode scanning, dimensioning, and presence sensing, among many other applications in Logistics Automation. In his spare time, Alex enjoys playing golf, spending time with family and friends, being outdoors, and watching sports, especially the Kentucky Wildcats and Atlanta Braves. Connect with Alex on LinkedIn.