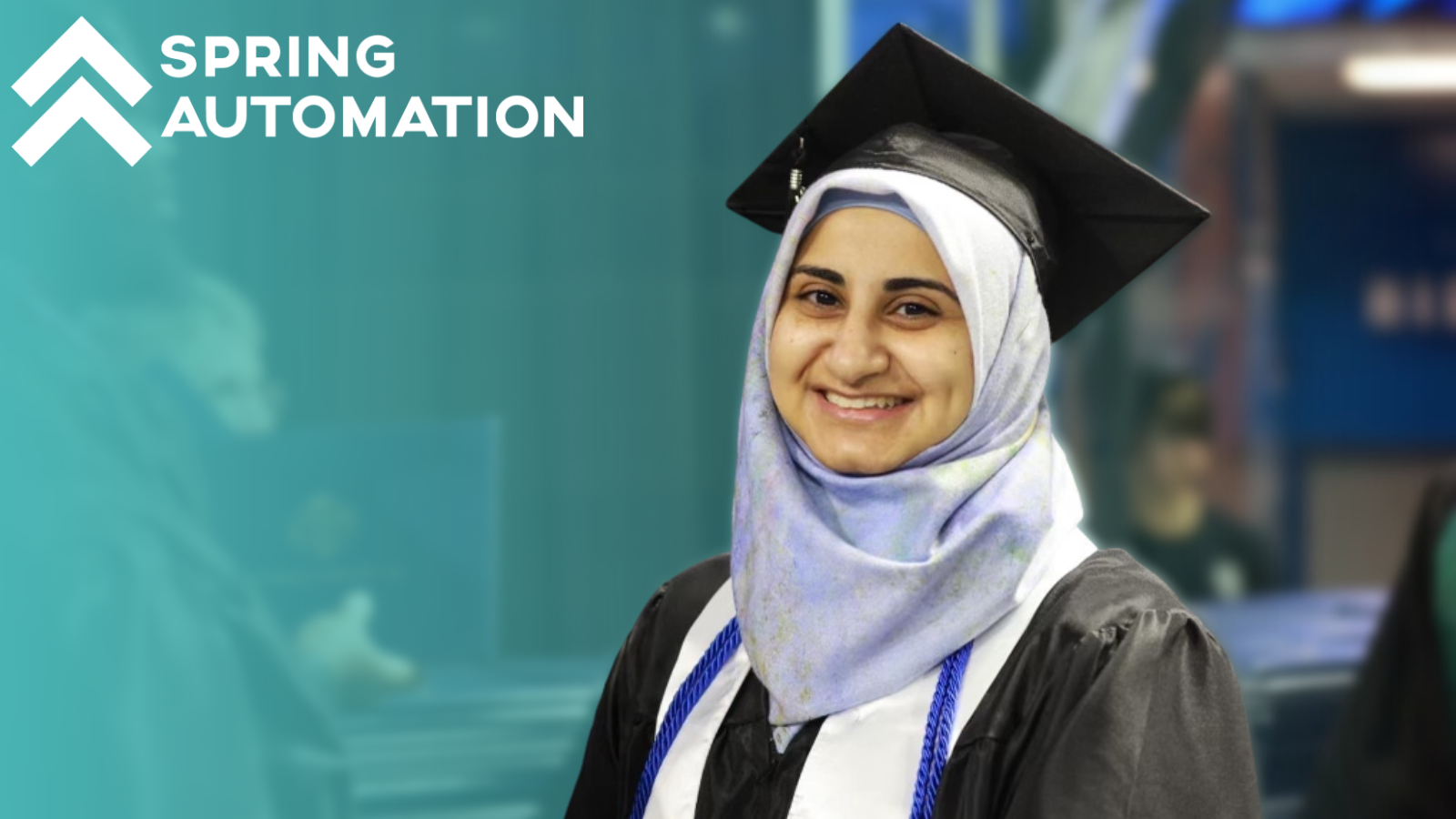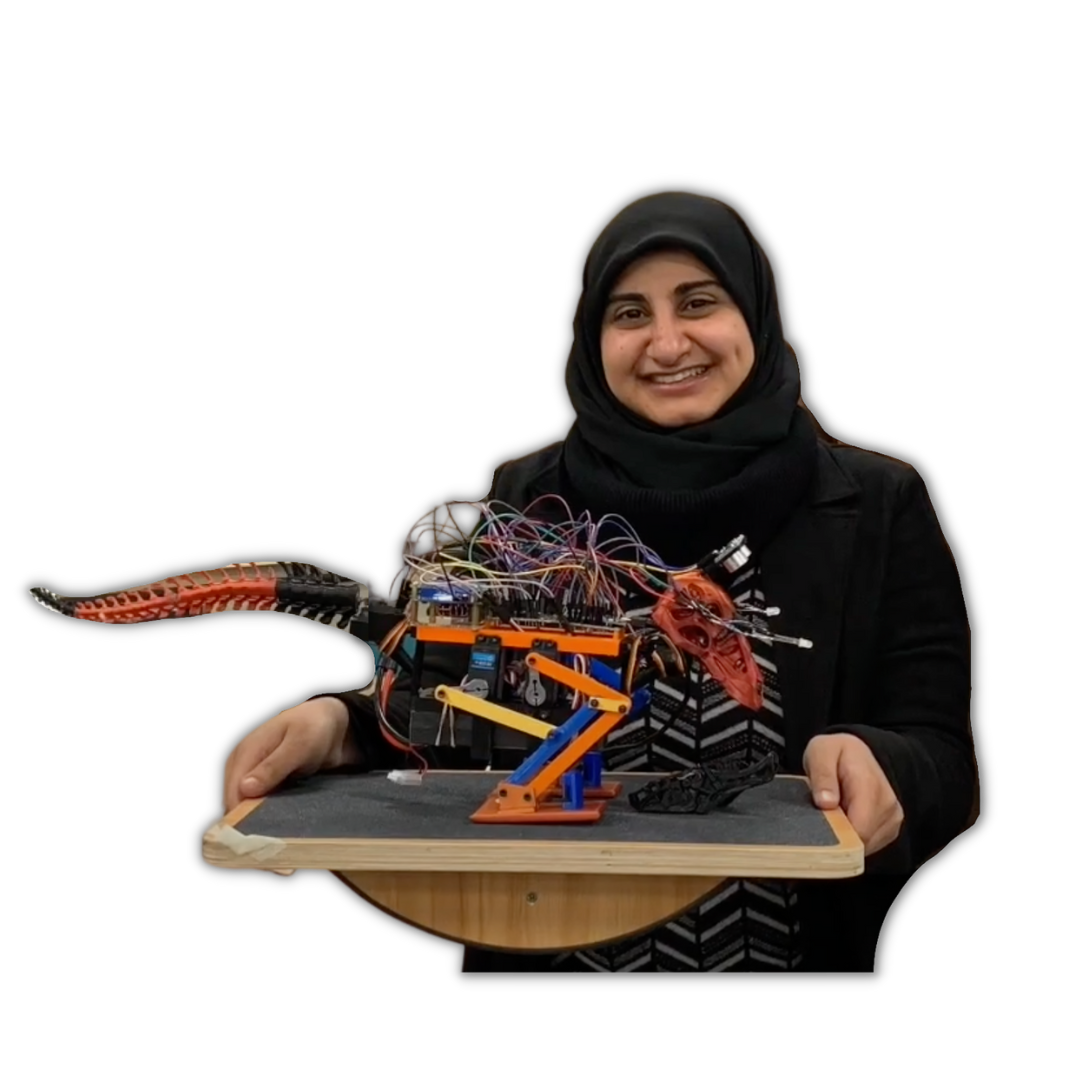 Naba Al-Akashi has accepted a full-time position at Spring Automation as the Training Coordinator in the Learning and Development Department. Naba graduated from MTSU in December 2022 with a degree in Mechatronics Engineering with a minor in Mathematics for Managerial, Life, and Social Sciences. During her schooling, Naba started a role at Spring Automation as a Controls Engineering Intern in May 2021.
At the beginning of her journey at  Spring, Naba focused on PLC Programming and HMI Development. Her Team Lead provided her with a Lab in a Box to learn how to program a PLC. As part of her internship, she assisted with the bench testing of a program after the PLC programming was complete. Throughout the internship, Naba grew in confidence and enjoyed working and getting to know her team. She was drawn to the culture and kindness of the staff at Spring Automation, who was patient and understanding with her and other interns who had little knowledge of the industry. The program offered her the resources she needed, and she continued to succeed in her role with her willingness and love of learning.
As a Training Coordinator, her role includes researching new ways to provide training to individuals and performing the current training certifications. This role enables her to find creative solutions and solve challenges. Through this role, she has assisted individuals in developing their own skills, looking at processes, and determining ways to achieve already set goals. Naba enjoys helping people grow in their careers and working alongside her team every day.
---
Learn more about career paths and internships at Spring Automation. We offer internships in PLC Programming, HMI Development, Electrical Design, and Commissioning. Apply today!