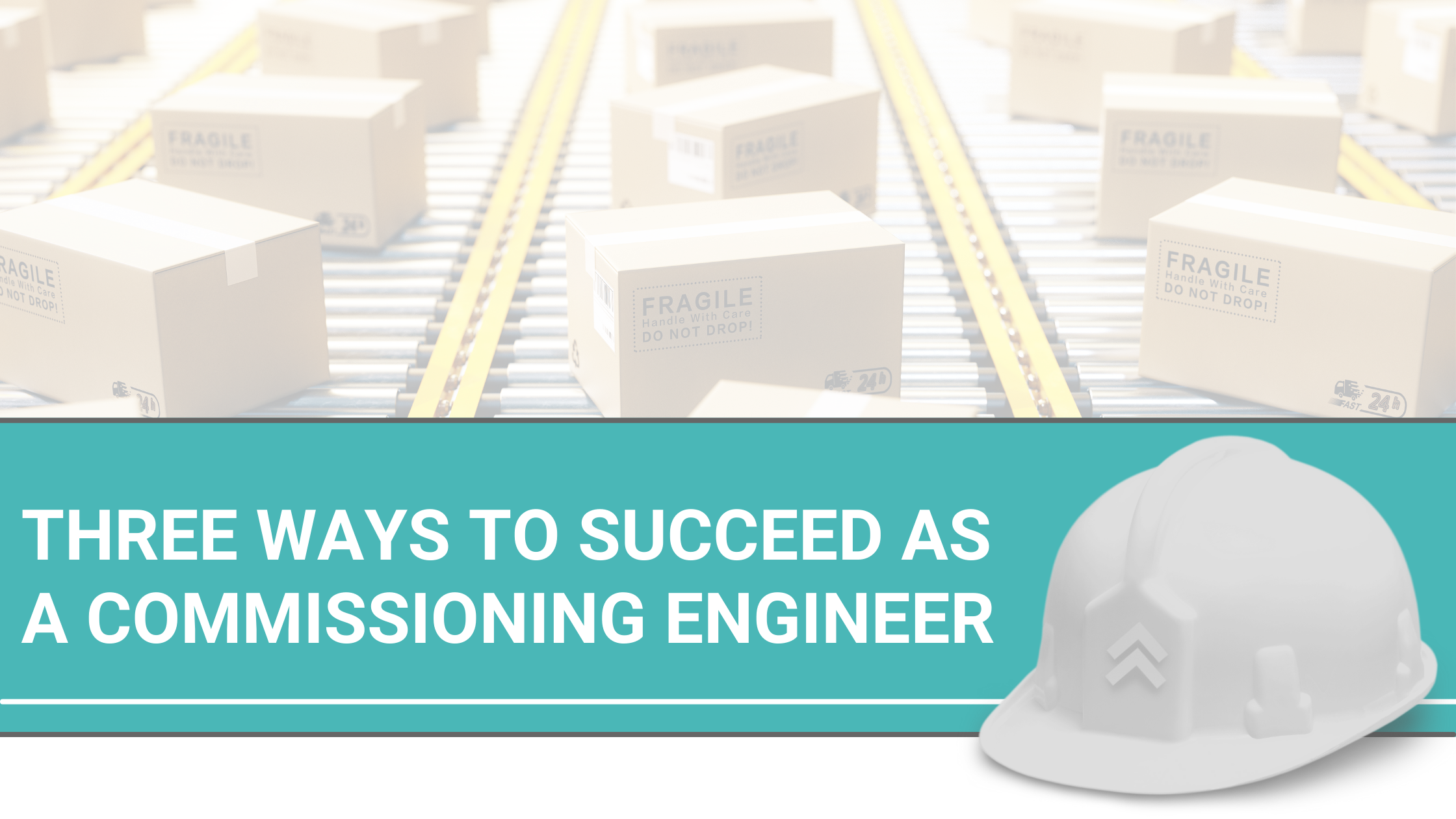 Working as a Commissioning Engineer, every day is different.
As a controls integrator, commissioning engineers play a pivotal role in on-site checkout and testing. Bench testing and panel shop checkouts are important to ensure a smooth commissioning process. Both will help identify issues in the system programming and the panel builds prior to arriving on site.
Here, we explore three strategies for someone starting their career as a commissioning engineer.
Focus on Communication. Communication is an essential skill in every industry. In automation, it is vital since the stakes on a worksite can be higher than they are in the office or designing behind a desk. If communication on an automation site fails, not only can it potentially cause problems and delays for the project, but it can also result in damage to equipment or property or, in the worst case, injury or death to members of your crew. The job site is a moving, thriving ecosystem with people of all personality types and technical disciplines, and you never know what mix of people you will be working with. Remaining professional is important in a Commissioning Engineer role. Being professional means knowing you represent Spring in every situation and using professional language. Staying positive regardless of the situation is more impactful than most would think. A Spring Automation commissioning engineer strives to remain customer-focused.

Be sure to know your responsibilities and ask questions to project managers or other Spring engineers when issues arise.




---

Be Prepared and Organized. Preparation can be critical for any scenario. Preparing for commissioning ensures an efficient commissioning process. This also ensures all team members have what they need on-site. It is important to develop clear commissioning plans and trackers to understand what task needs to be completed and allow others to see what has been completed. This includes gathering all relevant documentation, schematics, manuals, programs in one place. A commissioning tracker is a spreadsheet used to keep track of projects during the on-site commissioning process. Forming a standardized testing procedure is a great way to streamline the commissioning process. It allows engineers to document all the IO that has been checked and the functionality test that have been performed. This helps coordinate the progress of the project between engineers on-site and project managers.


---

Stay Detail-Oriented

.

Attention to detail is important in this industry due to the coordination of multiple teams and individuals. We work closely with our field installation supervision team to ensure the installation meets safety requirements, project requirements, and customer specifications. Coordination includes internal people at Spring Automation, subcontractors, site personal, customers, electricians, and other vendors. Demonstrating attention to detail is important when dealing with safety procedures. From the moment you enter a job site, it is important to be aware of surroundings and wear personal protective equipment.
---
Looking for more guidance on ways to launch your career path in the material handling industry? Connect with us at [email protected].