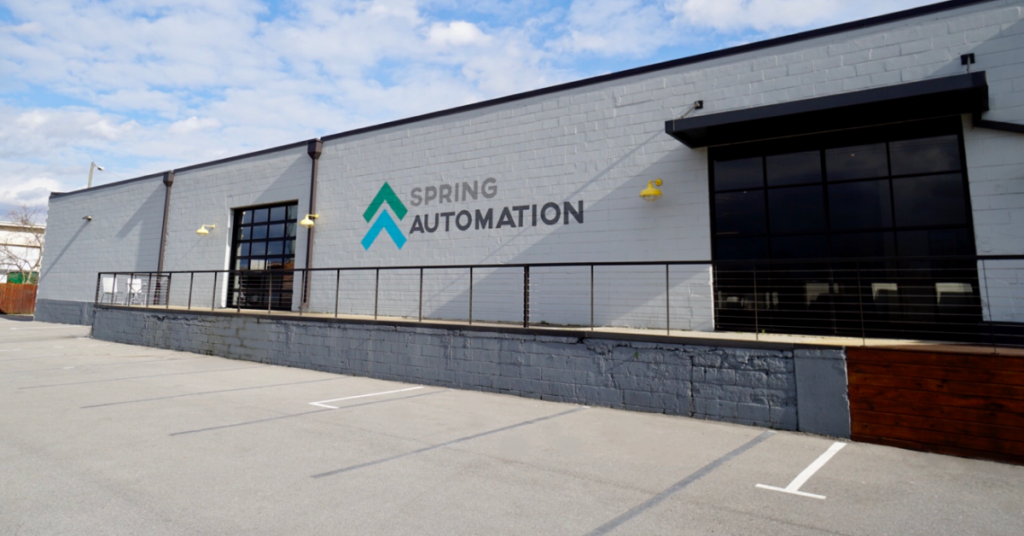 About Spring:
Founded in 2015, Spring Automation has become a trusted partner to leading organizations in the material handling space.  As a design-build controls firm, we come alongside you in the integration process and provide highly experienced engineering talent.  Our people-first approach to the marketplace centers our focus on our true customer, you.
Our Mission:
At Spring Automation, we are a family by our shared purpose: To Have Fun Building Legacies Together.  We are a team that loves each other and what we do.  We design and implement high-quality controls solutions.  We strive for growth through diversification while maintaining a culture of teamwork and innovation.  Whether we are serving our customers, community, or family, we take pride in everything we do.  When we win, we win together.
Our Core Values:
Balance

Balance can be one of our biggest challenges. Whether it is work and life or the demands of our work, balance is key in our decision making. We even use this mindset of balance when considering our purpose, values, and mission. We look for balance in all that we do.

Community

Although our community reaches far beyond the people who make up Spring, our community is built on teamwork. We are always there for one another and strive to sharpen our team. We win and lose as a team.

Integrity

We are a team that is whole and undivided in our efforts to live our purpose. We have trust in each other and all that we do and are not afraid to hold ourselves accountable. We can be trusted to get the job done.

Adaptability

We believe changes provide us an opportunity to improve. We stay agile and do not let obstacles stall our progress. Not only do we thrive in a changing environment, we also thrive wearing multiple hats.

Innovation

We are always looking for ways to work better and faster, and we need to be able to improve on our past successes. We will never settle for doing something just because that is the way it has always been done.