Spring Automation provides material handling controls, software, and installation services to end-users, integrators, and OEMs.  Our approach to serving you begins with listening and learning about you and your business.  We'll learn and, in-turn, collaborate with you creatively.  No holding back, and no assumptions.  That's our commitment to you.
Our team of controls professionals want to be your partner of choice.  We have an experienced team of designers, programmers, and leaders that understand MHE and the industries we serve.  We love what we do and love making happy customers.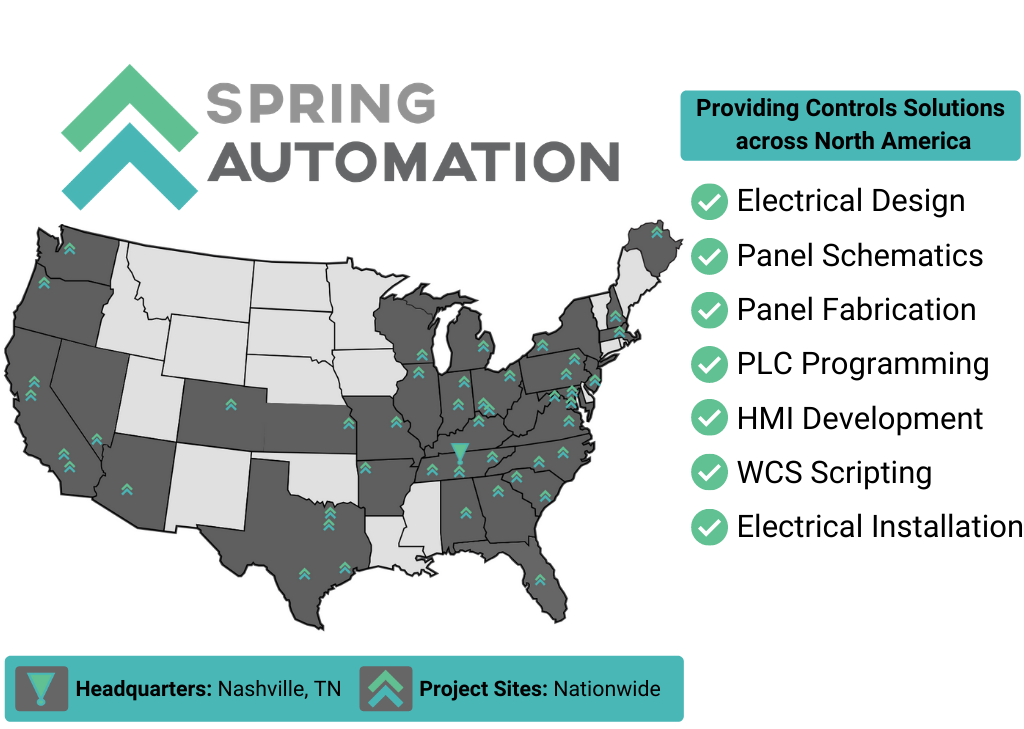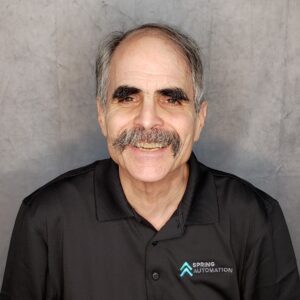 Mark Goldstein
Mark Goldstein is the Lead Estimator on the Sales + Marketing side of the business. Arriving in 2015, Mark was the second person to join the group. He has been a continuous advocate for the team as we've grown from a small department to a prosperous, independent company.
Mark has done an impressive job of defining our estimating methods over the past few years. As the team grows, he has recently stepped into the Estimating Lead role to coordinate weekly goals. Finally, he's leveraging his previous experience from larger design firms to improve the team's processes and procedures.
Mark is a wealth of knowledge and an excellent member of the team. By combining his love of engineering with a hint of sarcasm, Mark not only sets up our team for success, but also sprinkles in some fun along the way.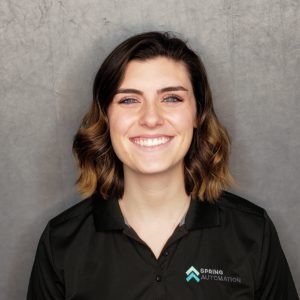 Ashley Jones
Ashley has been an important member of the Spring team. She started in 2019 as an intern and engineering student, and she finished as a key contributor throughout our peak season.
Over the past twelve months, she has grown tremendously both in office and in the field. Whether she is checking IO and testing functionality on-site or designing an HMI in office, she is always willing to jump into a project to get the job done.
Ashley is not just an eager learner, but a fast learner. This quality has led to engineers going out of their way to ask if she can help with their projects.
Beyond just being a great engineer, Ashley brings a happy attitude and a good sense of humor to every situation. This has made it seem like she has been part of the Spring team much longer than just one year. We can't wait to see what 2020 has in store for her!
Partnerships & Organizations