Spring Automation provides material handling controls, software, and installation services to end-users, integrators, and OEMs.  Our approach to serving you begins with listening and learning about you and your business.  We'll learn and, in-turn, collaborate with you creatively.  No holding back, and no assumptions.  That's our commitment to you.
Our team of controls professionals want to be your partner of choice.  We have an experienced team of designers, programmers, and leaders that understand MHE and the industries we serve.  We love what we do and love making happy customers.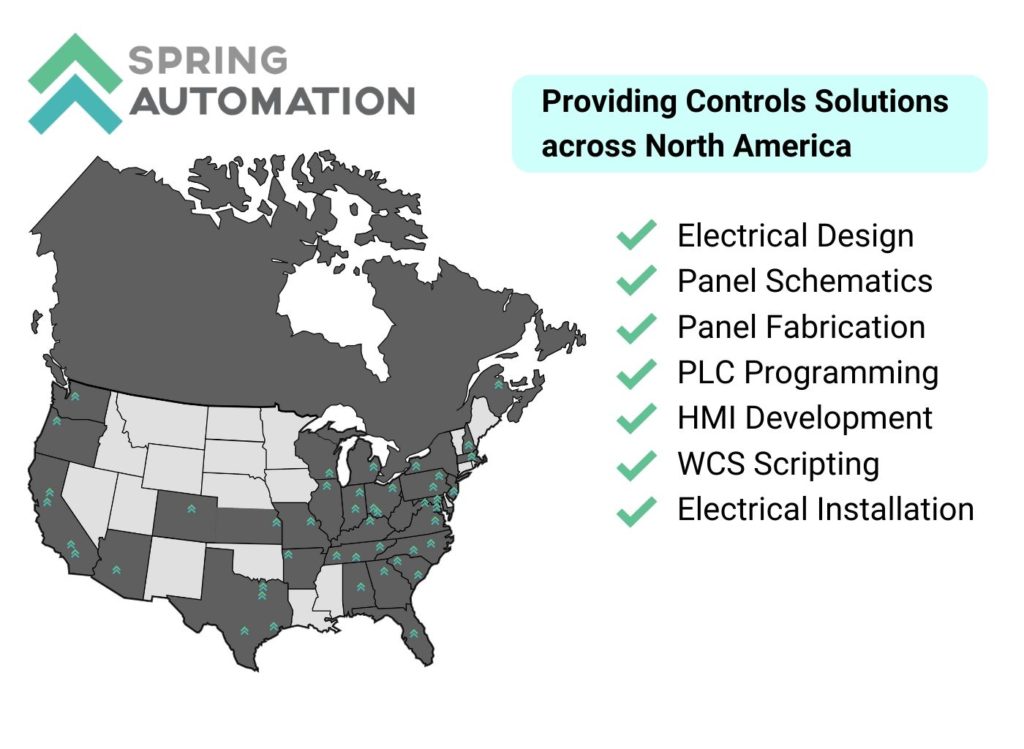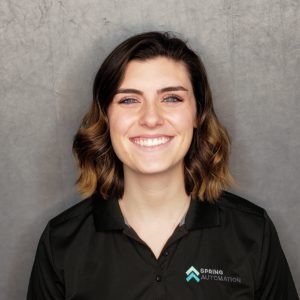 Ashley Jones
Ashley has been an important member of the Spring team. She started in 2019 as an intern and engineering student, and she finished as a key contributor throughout our peak season.
Over the past twelve months, she has grown tremendously both in office and in the field. Whether she is checking IO and testing functionality on-site or designing an HMI in office, she is always willing to jump into a project to get the job done.
Ashley is not just an eager learner, but a fast learner. This quality has led to engineers going out of their way to ask if she can help with their projects.
Beyond just being a great engineer, Ashley brings a happy attitude and a good sense of humor to every situation. This has made it seem like she has been part of the Spring team much longer than just one year. We can't wait to see what 2020 has in store for her!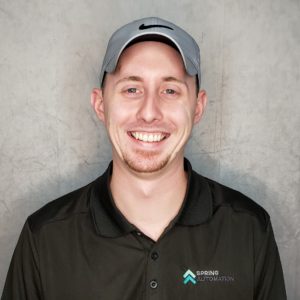 Reid Foster
Reid is a Team Lead in the engineering department and has been with our team since 2018. He holds a Bachelor's in Electromechanical Engineering from Murray State University.
After joining the team as a controls engineer, Reid quickly grew into the position of Engineering Lead where he technically led a series of successful projects in 2019. Reid is now a Team Lead focused on taking our engineering practices to the next level while also mentoring our other team members.
As if being an excellent Engineer wasn't enough, Reid is also an avid farmer, helping his family out on their farm on his free weekends. Our team is a little bit worried we will lose him to be the president of the Tennessee FFA.
Partnerships & Organizations